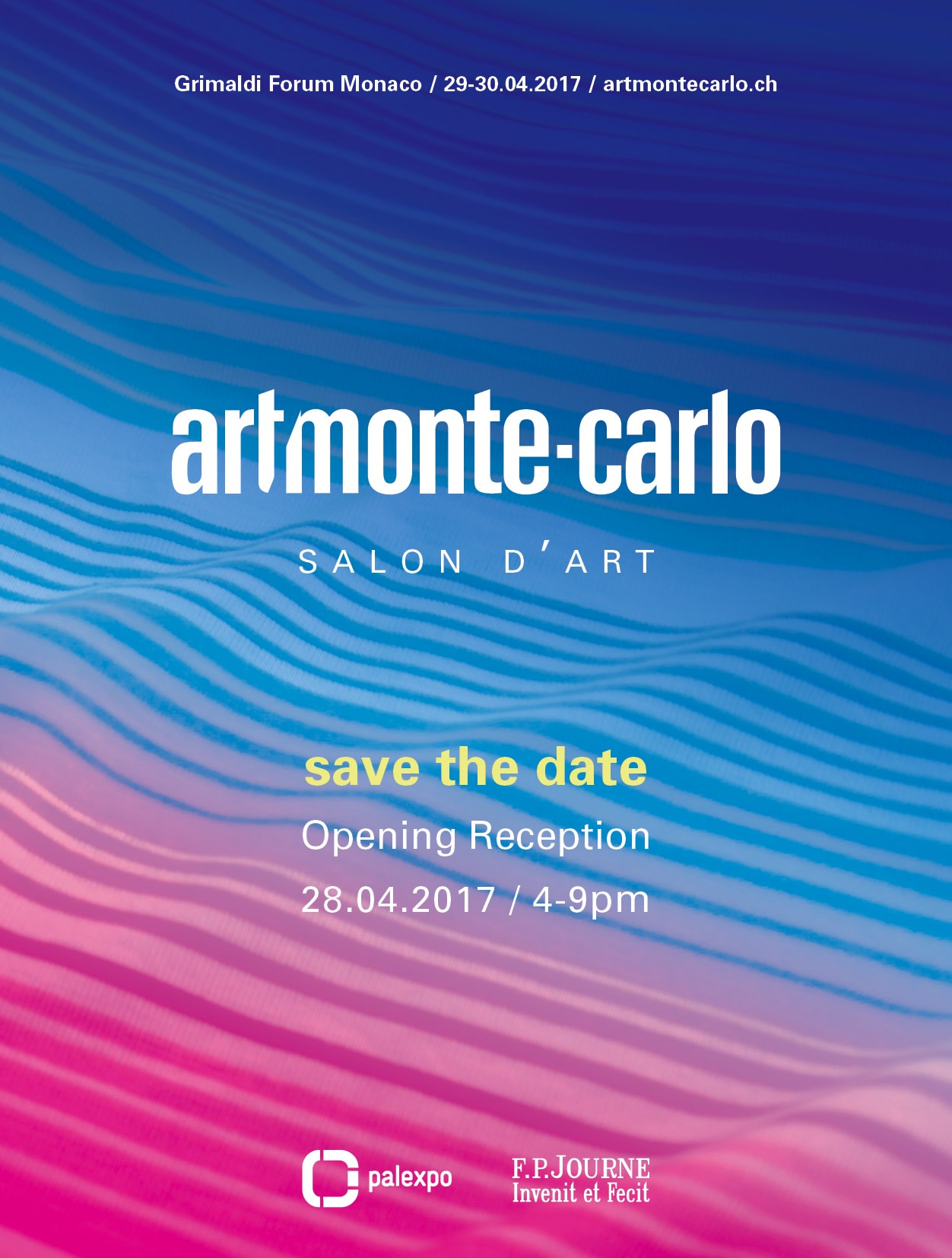 Booth n° A11
12h-20h
www.artmontecarlo.ch
Artmonte-carlo is a new art exhibition, which aims to establish an artistic platform on the Côte d'Azur. It is at the very forefront of contemporary art, modern art and contemporary design and wishes to pay homage to the requirements of the region's numerous collectors and art-lovers.
Palexpo SA's decision to create a second exhibition of contemporary art, modern art and contemporary design was motivated by the interest shown by gallery owners and art collectors who have experienced artgenève, as well as by the close ties between Geneva and Monaco.
Save the date: following the success of its first edition, the 2nd edition of the artmonte-carlo exhibition will take place at the prestigious Grimaldi Forum, Monaco from April 28th to April 30th 2017.
In the same spirit as artgenève, artmonte-carlo showcases a specialised and select collection of work from leading international galleries against an immaculate backdrop. This collection is enhanced by a non-commercial exhibition programme of the highest level. This unique configuration of diversity interspersed with lounge areas helps promote the dialogue between the different participants within the world of art.
artmonte-carlo 2017 gives design a unique presence. Martine Bedin, curator of the show "Objects, my friends" has asked 15 world renowned design galleries to present their most prominent artists.
Furthermore, the two exhibitions, one which opens the annual European contemporary art fair calendar in mid-winter in Geneva and the other which begins the summer season in Monaco, unite two key European centres that have multiple art galleries and are home to many art lovers and collectors.
We hope that they enrich each other and help spread the image of an Art Salon that distinguishes itself from the big art fairs we are already familiar with by their size and concept.
Taking place in small and refined locations, artgenève and artmonte-carlo reflect their environment, agreeable and with an international reputation.
Thomas Hug (director)